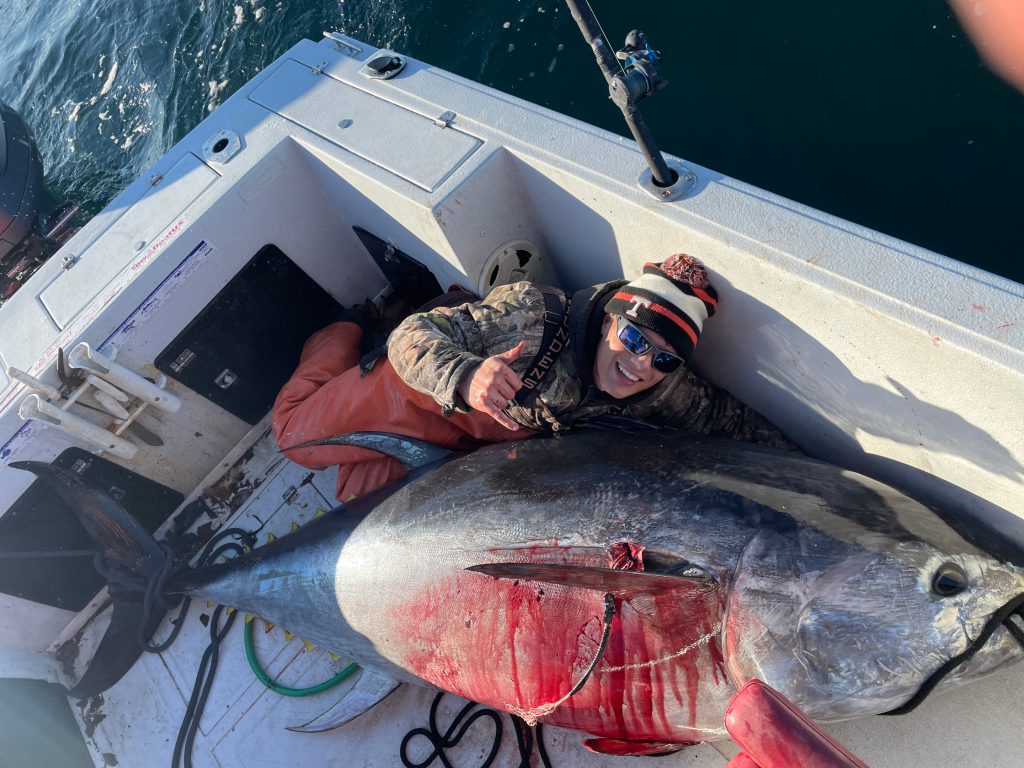 Before I owned my first boat, I grew up fishing the Cape Cod Canal. There is arguably no other place that I have caught more fish out of and have more experience fishing than the canal. Throughout the years I have honed my skills and learned the tips and tricks to taming the beasts that lie within this infamous 7 mile stretch of shoreline.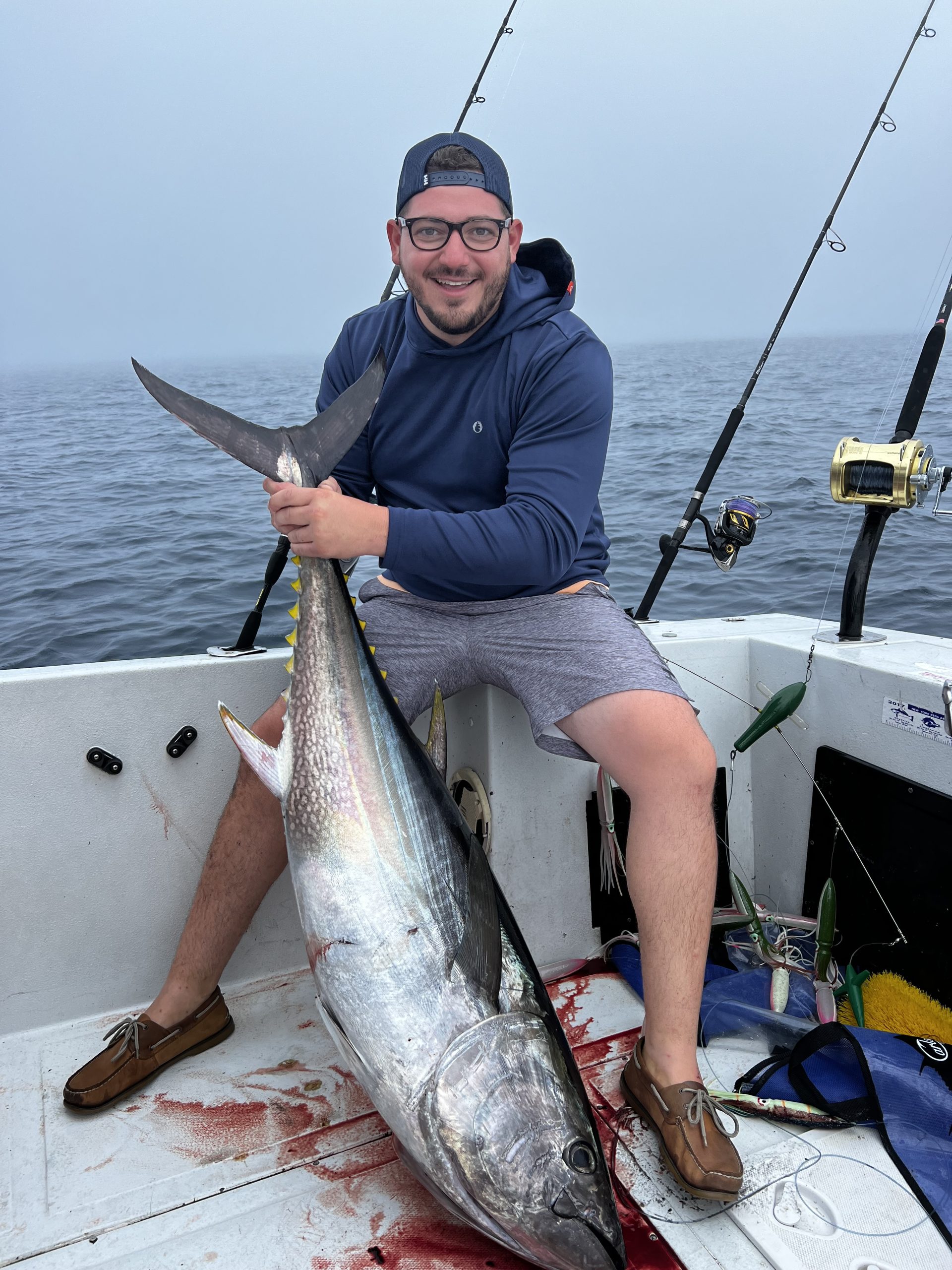 Cambo fishing charters offers a wide range of in-shore and off-shore fishing charters. If you are looking for SCUP or Giant Bluefin we have you covered. Reach out to us today to find the perfect charter for you or your family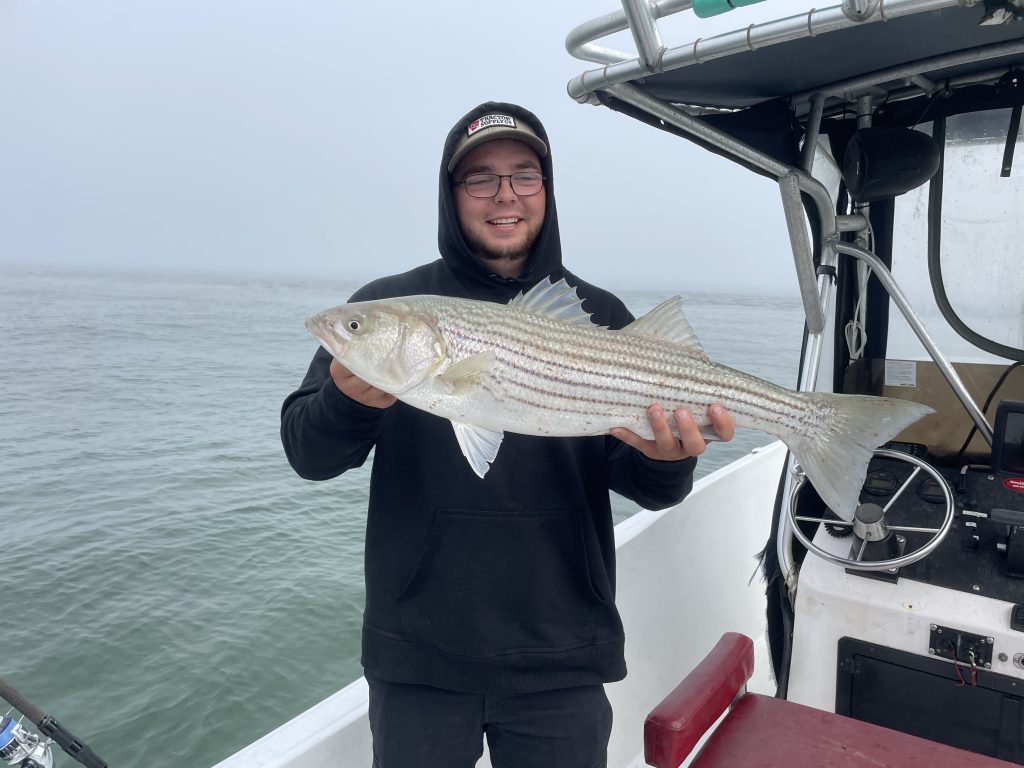 Our boat is a 1997 angler 24' center console. Shes powered by a single yamaha 250 and cruises at around 26 knots. She'll get us where we wanna go in a timely fashion and fishes well.
Here at Cambo Fishing Charters, we strive to deliver a successful and enjoyable day on the water.  Starting at a young age Captain Cam always found a calling towards the water. Growing up on the Cape and its waters made the boat feel like a second home. Seeing others catch fish has always brought a smile to Captain Cam's face. Captain Cam has his OUPV six-pack coast guard license and currently attends UMASS Dartmouth for nursing.
Cambo Charters runs charters off the waters of Cape Cod. The waters of the Cape are teeming with life and a variety of fish species. Captain Cam specializes in giant class bluefin tuna charters. There is nothing more thrilling than having an 800lb fish on the end of your line. In addition to tuna charters, we also target a variety of inshore species such as striped bass, sea bass, squid, tautog, and fluke. 
While we primarily fish out of the Cape, Cambo Charters has a variety of launches that we leave from depending on the species the client has chosen to target. Some of the boat ramps we frequently launch from are Saquatucket harbor, Bass River, Sandwich Marina, Plymouth harbor, and the Westport River. Depending on where the bite has been for any given species will determine where we launch out of unless a preferred launch is stated by the client.
Look at our Google Reviews HERE

Cape Cod Fishing Charters
Do you want a thrilling experience away from the drylands? Cape cod has the best fishing opportunities for you. Cambo charter will provide you with an adventurous fishing trip today in the Atlantic ocean. With our experienced captain, you are guaranteed to visit the best fishing grounds. Here you will catch a wide range of fish both inshore and offshore. You don't need to be an expert in fishing to have a great experience. We offer a family trip for families that want to get away and have a great day in the sea. In this article, we give complete details on Cape Cod fishing charters.
Deep-Sea Fishing Charters
With one of the fastest fishing boats on Cape cod, we get quickly out of Harwich port past the bass river to the Hyannis areas, where porgy fishing trips on Nantucket Sound are at their best especially if we are using light tackle.
Deep-sea fishing will give you a lifetime experience. We will take you more than 100 feet of water. This charter allows anglers to get close to more fish species. Get to fish the bluefin tuna and see whales out in the open seas.
Cambo Fishing Charters prides itself on their Tuna Charters.  We have been hammering the small tuna recently.  Call today to book your tuna charter! If you would love more information regarding this type of charter follow this link Cape Cod tuna fishing is what we specialize in esp Bluefin tuna!
Cambo Fishing Charters has fishing trips throughout the year and targets different species depending on the season. Bottom sea fishing is rewarding and exciting. With bottom sea fishing, you get to have a calm and comfortable fishing experience near the shore waters. We target specific areas like Martha's Vineyard, Nantucket, and Buzzards. The fluke or summer flounder, bluefish, striped bass, tautog, sharks, black sea bass, and scup/porgy are the most sought-after food fish.
Cape Cod's Fishing Trip Rates
The cost of fishing charters in Cape Cod varies from one company to another. If you want to leave from the Cape Cod Bay and want to target blue fish no issues. However, the price you pay for charter fishing depends on various factors:
The number of people in the fishing group
The duration of the fishing trip
The type and number of fish you are interested in catching, such as bluefish
The method of fishing
The size of the charter boats
Have a great time together with your friends and family, different from regular fishing on small boats on the shore make sure you book your Cape Cod fishing charter with Capt. Cam. You don't need to own a boat to fish in the open ocean! Fishing charters give you a chance to explore various options. Cape cod gives you a wide array of fishing activities to explore. Contact us today to get more information about our fishing charter. Since we trailer our boat to a location close to you for our Cape Cod Charter, please review our current locations we leave from. We do have special rates for military and seniors. Recently we have been hammering Striped Bass right in Newport, RI. Some of our best times to go fishing are at night. If you are ready to get on a Cape Cod Charter Fishing, contact us.