What Are You Waiting For?
Cape Cod Bay Fishing Charter
There are many reasons why Dennis, Massachusetts has become a well-known tourist destination. The typical attractions that entice tourists from over the world to Massachusetts are its immaculate beaches, diverse selection of top-notch restaurants, and vibrant nightlife. However, Cambo Fishing is here to present you with an exhilarating new option to shake up your typical vacation plans!
Cape Cod Bay is a popular destination for fishing trips and is known for its abundant black sea bass population. Many fishing charters offer guided trips to Cape Cod Bay for anglers looking to target black sea bass.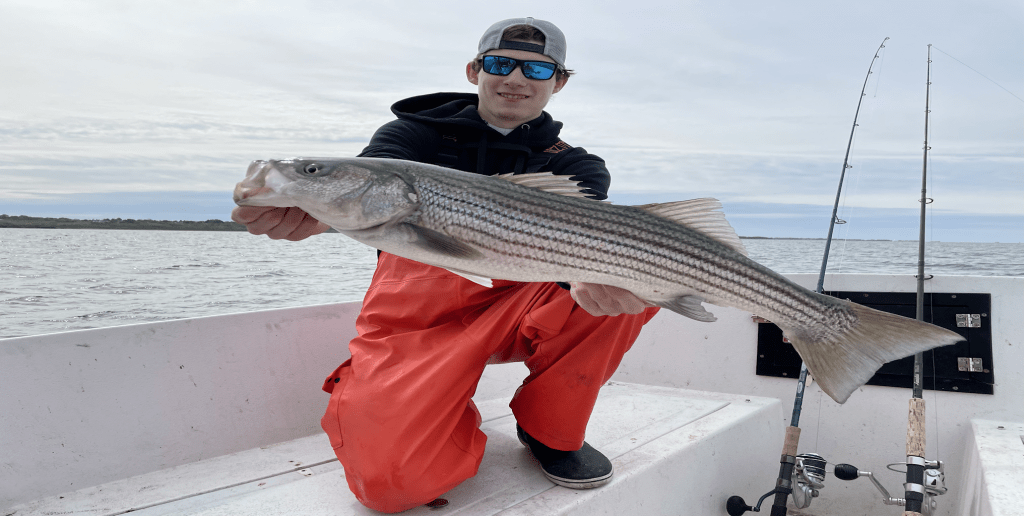 One of the most thrilling and unforgettable experiences you'll have all year is scheduling a fishing trip with one of our Dennis Professional Charter Captains or Fishing Guides. The best part is that it has never been simpler!
Cambo Fishing Charters make it simple to compare the costs of a Dennis Charter Captain's boats, fishing sites, and availability in one location, easing the burden associated with organizing your upcoming fishing trip. And if you have any concerns about fishing in these abundant waters, our customer service team is available around-the-clock to help!
Due to its location alongside the Atlantic Ocean, Dennis offers a wealth of fishing options to carry home a freshly caught dinner. These waters are brimming with the baitfish and other nutrients required to sustain a thriving population of game fish.
If you want to experience deep-sea fishing with an offshore charter captain or just want to have an exciting day fishing in Dennis' in-shore and off-shore waters, Dennis offers what you need! There's no need to fear if you've never fished before.
When you schedule a fishing trip with a Cambo Fishing charters, he is a Certified Charter Captain, you'll be fishing with a professional fisherman who has years of expertise using a variety of fishing methods. They'll be pleased to teach you everything you need to know in great conversation to land every fish that strikes your bait! It is a great time for keepers to bring home freshly caught dinners.
Capt. Cams fishing techniques include light tackle, jigging, spin casting, tubing, troll fishing with weighted line wire below the surface, and trolling with artificial lures on the surface while doing so. No matter if you are a professional or a beginner, the Cambo Fishing Charters crew will provide an exceptional charter fishing adventure. To guarantee a productive day of fishing in the rivers near Cape Cod, Massachusetts, it is crucial to hire a seasoned Captain. They perform the tasks to your specifications because skilled fishermen could wish to perform a little bit more work themselves. They spent their entire time identifying fishing sites for us and ensuring that you had rods in your hands.
Cape Cod Sportfishing
The Cambo Fishing Charters fishing boat offers anglers modern technologies and safety equipment of all skill levels and provides fishing services to exclusive groups, family fishing outings, and anybody wishing to spend a great day on the ocean catching fish. Our Cape Cod Sportfishing Charters depart from Sesuit Harbor, East Dennis, Massachusetts.
You and your group will be taken out of the stripers fishing by Cambo Sportfishing. We also catch bluefish, a great white shark, and large bluefin tuna on deep-sea fishing charters. One of the Eastern Seaboard's busiest fishing locations for striped bass fishing is in Cape Cod, MA. If you're visiting Cape Cod Bay for vacation or business, hop on the Cambo Fishing for an enjoyable day and a great trip on the water you'll never forget.
If you're trying to decide when the ideal time is to organize your Dennis fishing trip you'll be glad to know that there are several possibilities. Despite the fact that there are plenty of fishing chances year-round, we strongly advise scheduling for the spring and summer. The fish will be biting, and the sun will be out! Put on your swimming suit and sun protection gear, and spend a gorgeous day on the water fishing for as many fish as you can handle.
Here's a list of the fish species you might catch on your fishing trip to give you a better idea of what lives in these coastal waters: Haddock, Cod, Bluefish, Flounder, Tautog, Blue Marlin, Bluefin Tuna, Pollock, Striped Bass, Atlantic Mackerel, and Bonito, to name a few. As you can see, there are countless opportunities for fishing in Dennis. There's a reason anglers from all around the world return to Dennis each year!
We're confident you'll want more once you've experienced all these waters have to offer! To reserve one of our Dennis fishing charters and embark on an unforgettable fishing adventure, get in touch with Cambo Fishing Charters right away.
Conclusion:
We hope to see you on Cape Cod Bay soon! If it is catching Striped Bass or catching fluke, we hope to see you on our next Fishing Charter on Cape Cod for a great fishing experience.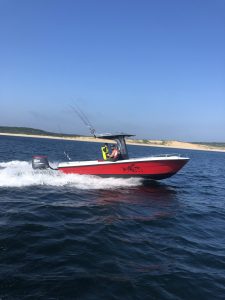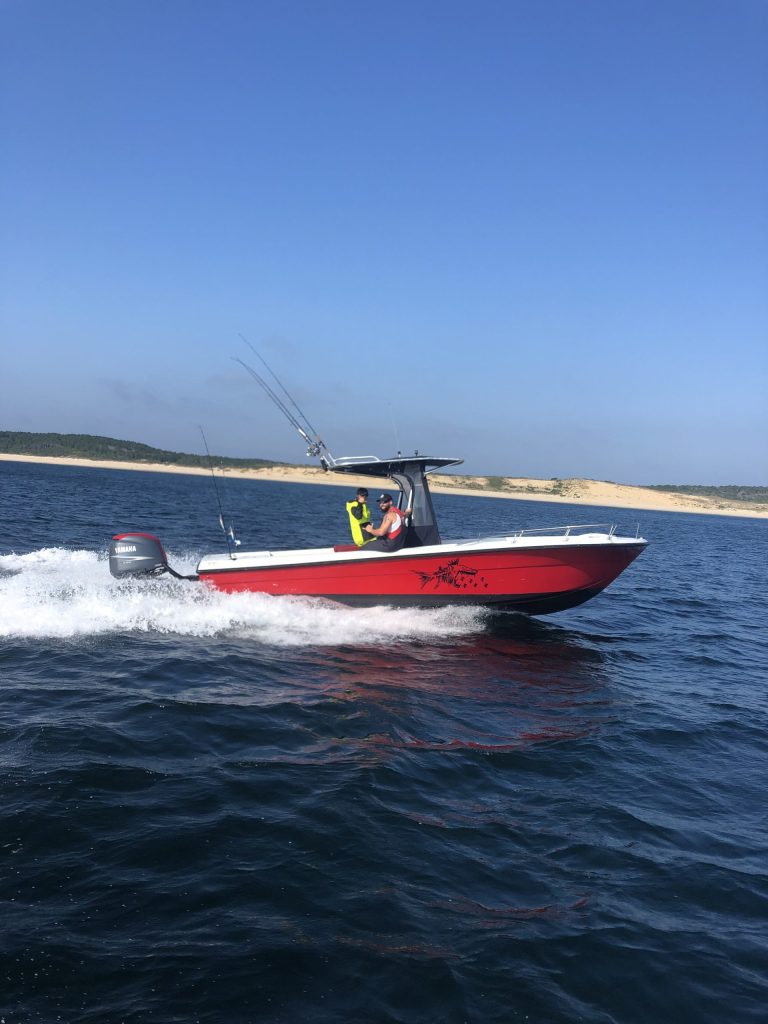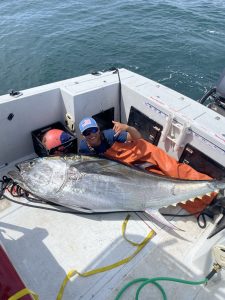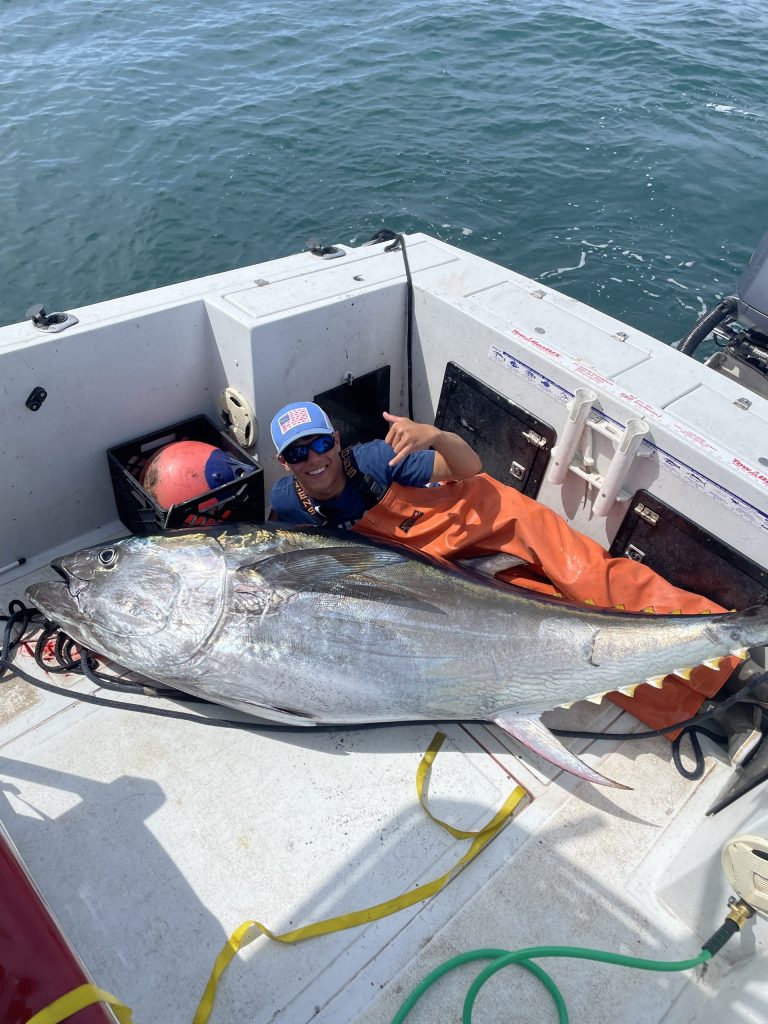 If you want to enjoy your next outing in Dennis, reach us via our phone numbers and email address. You can also reach us through our social media handles on Facebook and Instagram. Check out our website to know more about us. Plymouth is one of our most popular locations to launch our boat from.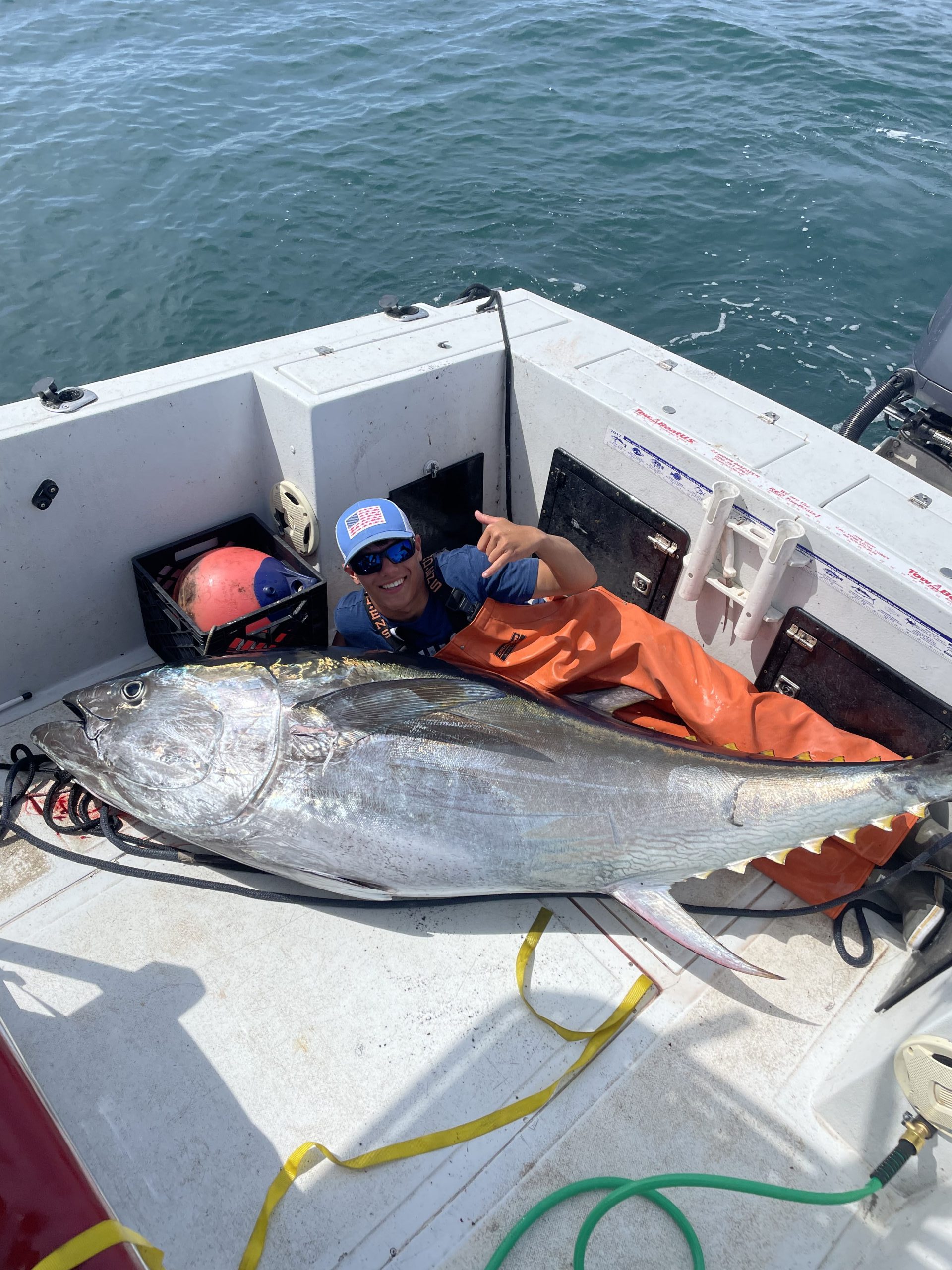 POPULAR PLACES IN
DENNIS, MA