Fishing Chatham MA
Chatham Massachusetts is known for its diverse fishing activities. People from different parts of the world visit MA for fishing. Both tourists and residents look forward to the many fishing seasons and trips. Cambo fishing charter makes it possible for you to have an amazing fishing experience.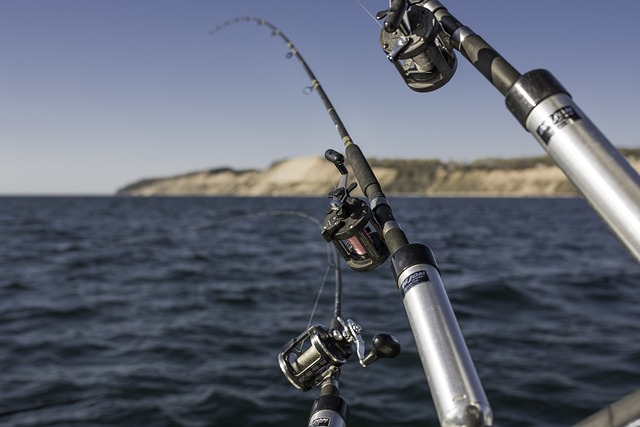 Whether you are adventurous about going for offshore trips or you are content with nearshore fishing, Cambo fishing charters can provide you with the perfect service. You can fish Chatham top targeted species like bluefin tuna, black seabass, cod haddock, striped bass, and false albacore.
Cambo Fishing Charters And Tours
At Cambo Fishing Charters, we offer different fishing tours like nearshore fishing, Chatham sport fishing, and fishing tours for specific species. Both experienced anglers and newcomers to the fishing scene can use our service. Life in Chatham revolves around fishing and Cambo fishing charters can help you have a complete view of the rich angling scene that spans the shore and beyond.
Chatham is the place for deep sea fishing of any of the prized species like cape cod, bluefin tuna, and many more. During summer, there are many spots to visit for bluefin tuna. A few miles from the shore and you can fish Thresher sharks, mako, and plenty of haddocks.
Sports fishing is always full of fun and laughter. The summer brings fishing sports like striped bass runs. This is one of the best sports fishing in the world. Both old and young, seasoned fishers and fishing enthusiasts come from far and near to watch the tug of the striped bass. This fish is abundant in Chatham waters from June to October.
We also organize tours for nearshore and inshore fishing. There are fishing tours for anglers of all ages and levels of experience. We provide a great experience for everyone present. There is always something for anyone to catch, whether it is black sea bass, striped bass, or flounders. These species can be found in shallow waters and a few miles out. Looking back on any fishing trip, what will make everyone happy is if they all caught fish. And we can make this happen with our competent fishing team.
You can book any of our eco tours at any time. We are open in every season whether summer, winter, or spring. We have solid and clean boats, reliable gear, experience, and tricks. You have an up-close view of sea colonies, nice striped bass, whales, dolphins, sea birds, and sharks. With over many years of experience, our captain, the mate and everyone work to ensure you have a great experience.
Our Charter Packages
We have different charter fishing packages. You can book a 4-hour, 6-hour, or full-day charter. If you want to fish New England's premier striped bass and tuna, we can help make it happen.
Our guide is friendly and comfortable. If you want to have a memorable fishing trip, you can book with us. We are available for east charters as well as trips to other parts of Chatham. Our competent captain and crew will ensure you have a great fishing experience. Our boat is one of the safest and most rugged to fish in. It is capable of fishing any water anywhere and anytime. We are close to the fishing grounds. We fish the Monomoy rips, outer beaches, and offshore. You will have a great experience fishing in Chatham and along the outer cape.
More Fishing Trips In Chatham
At the Cambo Fishing Charter, there is no dull moment. We are at the heart of every fishing trip in Chatham. Whether you want seasonal fishing or you want to go on fishing trips for specific fish, we can make it happen. More fishing trips you can book with use include:
The region has many fishing tournaments. They are tailored for experienced fishing as well as to entertain fishing enthusiasts. The tournaments are competitive and fun. Book your place with us. We are open to taking your calls and discussing arrangements and pricing with you.
We offer canyon trips for experienced anglers. You can book an overnight trip and create memories with us. In these canyons, we might catch Marlin, Bigeye tuna, Yellowfin tuna, and other warm water species.
You can book full-day trips for Bluefin Tuna. Chatham waters make bluefish tuna fishing easier and more fun. There are abundant of them at different spots. Between June and November is the perfect time for bluefin tuna fishing.
Starting in mid-May, we can have fishing trips for cod and haddock. These are full-day offshore trips.
Chatham Fishing Guides
Here are a few tips to help you enjoy charter fishing in Chatham:
Know what to expect before you embark on a fishing charter. It is advisable to make inquiries with our fishing charter before the trip. This will enable you to make proper arrangements. You can ask all the necessary questions and get clarifications.
Plan well ahead. A fishing trip is an important event that you want to enjoy. This will happen if you plan well ahead. Schedule a time that is free for you. You have to plan your budget as well. You want to make arrangements with others who will be on the trip with you. Planning ahead of time will help you have a smooth and memorable experience.
Ensure your safety. When it comes to eco-tours, safety is paramount. Ensure you have all the necessary gears you will need for the trip. Have the right outfit for the weather. It gets cold when you are out in the waters so you want to dress appropriately. If you are new to fishing, you can ask experienced people to give you some helpful tips. We can also have some discussions with you to ensure you are fully aware of your responsibility and take safety measures.
Prepare for the outing. In preparing for your outing, consider necessary items like gear, clothing, food, and drinks. You know on time the kind of food and drinks you want to bring on board. If you have a favorite music you can also get it ready. Basically, prepare for the outing to help you have fun to the fullest.
Capture every moment. Fishing is a memorable experience you would want to remember. And capturing the moment will help you preserve the experience better. You can use your smartphone and camera to take pictures and make videos. If it is your first outing, you really need to capture every moment.
Go in groups. A fishing outing is more fun when you go with a group. You can book the charter with your friends and family.
Why choose Cambo fishing charters in Cape Cod?
There are many reasons why Cambo fishing charters are one of the best decisions you can make, including:
We offer Different fishing styles
Cambo fishing charters accommodate different fishing styles, including shallow water flats, open water, light tackle, jigging/popping, fly fishing, stand-up tackle, and mixed methods.
We have a 100% weather guarantee. If the weather is safe to fish in, we will be out there fishing. We ensure your safety at all times. We also want you to have fun whenever you want.
We Have Years Of Experience
We have been in the business for many years, so you can expect competent services. We are professionals and well-trained. We have positive reviews that speak to our excellent service. You can come with your friends and family. There is room for everyone. We have boats that can accommodate large groups. We fish for black sea bass, cape cod, striped bass, fluke, bluefin tuna, and other species.
We are trained and licensed to operate. We obey fishing regulations. We are weather conscious and we have all the gear. Our boat is safe and strong and our team is experienced and equipped.
For us, fishing is about going out with friends and family. We pride ourselves on repeat customers and building lasting relationships. We treat our clients as friends and focus on having a great time with everyone. We are accommodating. Whether you are a first-time angler or a seasoned pro, we have room for you. Our captain, mate, and the entire team are always glad to have people go fishing with us.
We Have Great Customer Service
Whether you are coming with your friends and family, we ensure you are safe. We provide you with all information and are ever ready to take your questions.
Finally
Cambo Fishing Charter is one of the best fishing charters in Chatham. We offer deep-sea fishing, nearshore fishing, and any fishing preference you might have. Our captain and crew are experienced and ever-ready to help you have a great fishing experience. We have all the necessary gear and are ready to take your bookings.
Frequently Asked Questions
How Much Do Chatham Fishing Charters Cost?
Fishing in Chatham can cost between $350 and $1,600. The average price for a half day in Chatham is $739. For a full day, it is $1,075.
What Is The Most Common Type Of Fishing In Chatham?
In Chatham, inshore fishing is the most popular. There is also deep sea fishing, nearshore fishing, and flats fishing. The most commonly sought-after fish species are bonito, striped bass, bluefin tuna, and fluke. There are many fishing techniques. The most common ones are light tackle fishing, heavy tackle fishing, and trolling. There is also live bait fishing and topwater fishing.
When Is The Best Time To Go Fishing In Chatham?
Summer is the most popular fishing season in Chatham. Fishing spots are usually booked ahead of the fishing time. If you are looking for Chatham fishing charters or any other location ensure you call us to book your fishing charters.