Deep Sea Fishing, Hyannis, MA
Hyannis, Massachusetts is a small coastal town located on the shores of Cape Cod and the perfect place to go on deep-sea fishing trips for an exciting day to enjoy with your families. The city of Hyannis, which locals refer to as the "Capital of the Cape," is renowned for its stunning beaches, large harbor, and proximity to the Atlantic Ocean.
You can discover an endless of different species living in the Atlantic Ocean waters surrounding cold clean waters off Cape Cod, ranging from the inshore fish and deep sea fish to lobsters and bottom fish. It is no surprise then that Hyannis fishing charters in this area are some of the best around.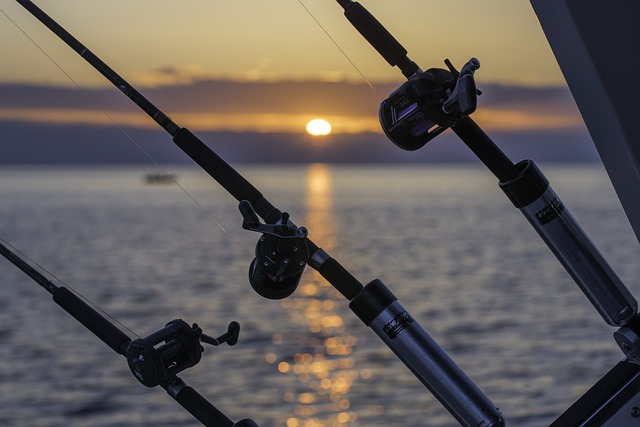 Anglers can search for massive striped bass along the shoreline or venture further out to the deep and target bluefin tuna and giant sharks. Even if you aim to catch something good to eat, you won't be disappointed since this is Cape Cod after all.
On deep-sea fishing trips, you'll be head offshore and can cast your line in the deep waters of Nantucket Sound. The waters are home to a wide variety of marine life, including cod, haddock, striped sea bass, bluefish, fluke, pollock, and flounder. You'll also have the chance to catch mackerel, swordfish, and yellowfin tuna if you're lucky. The waters off of Hyannis provide plenty of opportunities for the experienced angler to land a trophy catch.
Experienced crew and captains welcome you aboard and are available to take you out on the water to help you locate the best spots for deep-sea fishing. They can also give you tips and tricks, on what lures to use for successful catches.
If you're looking for the perfect boat for your deep-sea fishing adventure, Hyannis has a wide variety of fishing charters available for rent. Whether you need a large party boat for a group outing or a smaller boat for a more personal experience, you'll be sure to find something that suits your needs. Most boats come equipped with all the necessary gear, including rod and reel, bait, tackle, and safety equipment.
Before heading out on the water, it's important to be sure that you have the necessary permits for deep-sea fishing in Hyannis. The Cape Cod National Seashore requires a special permit for fishing in certain areas of the water. Additionally, the Massachusetts Division of Marine Fisheries requires a saltwater fishing permit for anyone over the age of 16. Both permits can be easily obtained online or at your local bait and tackle shop.
What to Bring for New Fishermen
Here are a few items you might want to bring along with you and a few you can leave behind on our best fishing trips in Hyannis:
Sunblock
Sunglasses
Camera
Cap
A small hand towel
Cooler (if you want to take your fish with you)
Your rod and tackle, if desired (at least 50 lb. rated) if you charter a captain you do not need it.
What to Not Bring
Anything for fishing–we have it all, including rod/reel, bait, tackle, and fishing license since it is all included in the price. Food and drinks are available for sale on the boat.
What is Not Allowed
Glass containers of any kind
Your chair
Firearms or weapons of any kind
Illegal drugs
Cigar smoking
What to Expect
Half Day Fishing Trips (Up to 10 miles offshore)
Party Fishing charters
A typical 4-hour fishing trip will usually take between 45 minutes and an hour to reach the fishing grounds. You can expect to make between one to three or four stops, depending on the fish, with approximately 2 hours of fishing time. Frozen-cut squid is the bait of choice for this type of fishing, but herring can also be used for larger species.
Common catches include cod, sea bass, and occasionally bluefish and/or pollock. Striped bass may also be caught in the summer. If you are new to this type of fishing, ask the deckhand for tips before you leave to maximize your fishing time. The deckhand will also keep track of your catch on a numbered stringer and clean it for you once you return to the dock for a small fee.
All Day Fishing Trips (Up to 30 miles offshore)
Party fishing charters
These trips last for 8 hours (9 hours if you charter a private boat). The journey to and from the fishing grounds takes 1¼ to 2 hours, leaving you with 4-5 hours of actual fishing time. A typical all-day catch includes cod, sea bass, haddock, and fluke, and you may even catch a mackerel, swordfish, or tuna. On the all-day trip, frozen squid and herring are used as bait, though some bring live bait too. Bait wells are available from the bait house close to the dock, and you can buy or catch live bait from there.
The goal on the all-day is to catch plenty of the smaller, delicious grunts and sea bass and try to catch a keeper-sized grouper as well. It can be difficult to catch a grouper, but the crew will be happy to assist you in your attempt. On a half day, your catch will be numbered and kept on ice for the ride back, and when you arrive at the dock the deckhand will clean your catch for a small fee.