Whale Watching Chatham MA
Whale watching in Chatham, MA is an experience that cannot be missed. The town is situated on the elbow of Cape Cod, providing the perfect location for whale-watching boat tours. The deep blue waters of the Atlantic Ocean off of Cape Cod provide a natural habitat for several species of whales, and the region is also a popular spot for other marine mammals such as dolphins and seals.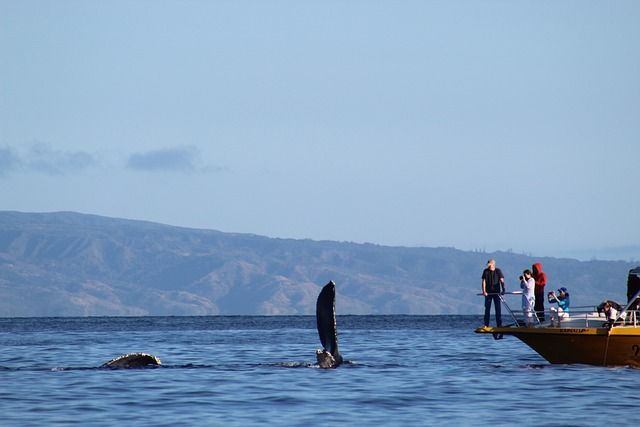 At Cambo Fishing Charters, we have provided whale-watching tours off of Cape Cod for many years. In this ultimate guide, we will provide all the information you need to know to plan the next trip and perfect whale-watching boat trip off Cape Cod.
Do Hyannis whale watcher cruises live up to the hype?
Cape Cod whale watching certainly lives up to the hype. The various contoured edges of Cape Cod and the meeting of the labrador and gulf currents make Cape Cod a bait fish's paradise. Where there's bait there are whales and that's why Cape Cod has so many whales. On many of these Cape Cod whale-watching tours, it isn't uncommon to see dozens if not up to 100 marine mammals in your trip.
What whales can you expect to see in Chatham, MA?
Cape Cod is home to several species of whales, making it one of the best locations for whale watching in the United States. Here are the most commonly sighted whales in the area:
Humpback whales: These whales are known for their distinctive hump and long flippers. They are also known for their acrobatic displays, such as breaching and tail slapping.
Finback whales: These whales are the second-largest mammal on the planet, after the blue whale. They are known for their streamlined body and V-shaped head.
Minke whales are the smallest baleen whales found in the North Atlantic. They are dark grey and have a white belly.
Right whales: These are one of the rarest whales in the world, with only about 400 remaining. They are slow swimmers and have a distinctive V-shaped blow. They move into Cape Cod, specifically Cape Cod Bay every spring and this
When is the best time for whale watching in Chatham, MA?
Whale watching in Chatham is best between April and October, although the peak season is mid-June to mid-September. During this time, you can expect to see a variety of whales and other marine mammals such as dolphins and seals.
What to expect on a whale watching tour in Chatham, MA?
When you book a whale-watching boat tour with Cambo Fishing Charters, you can expect a comfortable and safe boat experience. Our boats are equipped with state-of-the-art equipment, including radar and sonar, to help locate whales and other marine life.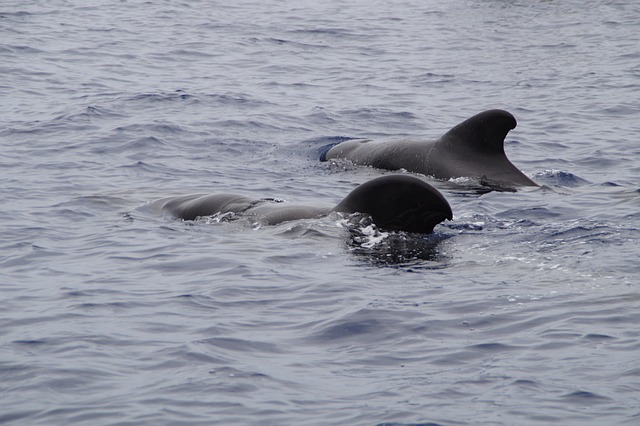 Our experienced captains and naturalists will guide you through the waters of Chatham, providing insights into the behavior and habitat of whales and other marine mammals. We will take you to the best locations for the best whale-watching in Cape, and ensure that you have a front-row seat to witness these magnificent creatures in their natural habitat.
What to bring on a whale-watching tour on Cape Cod Bay?
Here are some essentials to bring on your whale watch excursions:
Warm clothing: The temperature in the water can be much colder than on land, so bring warm clothing such as a jacket, hat, and gloves.
Sunscreen: Even on cloudy days, the sun's rays can still cause sunburn, so be sure to bring sunscreen.
Camera: You will want to capture the amazing moments you witness on your tour, so bring a camera or smartphone.
What are the regulations for whale watching in Chatham, MA?
Whale watching in Chatham is regulated by the National Oceanic and Atmospheric Administration (NOAA). Here are some of the regulations that operators of private whale watching season and shows like Cambo Fishing Charters must follow:
Boats must maintain a distance of at least 100 feet from whales.
Boats must not approach whales from the front or behind but from the side.
Boats must not disrupt the natural behavior of whales.
How to choose the right whale-watching tour operator in Chatham, MA?
When choosing a private whale–watching tour operator in Chatham, MA, there are several factors to consider. Here are some tips:
Look for a company with experienced captains and naturalists
Look for a Captain with a good track record
Look for a boat that is well-equipped with electronics and gear
Most importantly look for a captain that knows the waters of Cape Cod and Cape Cod Bay
Frequently asked questions:
What is the best time of day to go whale watching in Chatham? Most tours depart in the morning or early afternoon, as these tend to be the best times for whale sightings.
How close can you get to the whales on a whale-watching tour? Tour operators are required to maintain a safe distance from the whales to ensure their protection, so you will not get too close.
Is whale watching safe for children? Yes, whale watching is safe for children, and many tour operators offer family-friendly tours.
What if I don't see any whales on my tour? While whale sightings cannot be guaranteed, many tour operators offer a guarantee that you will see whales or you can come back for another tour for a discounted charge.
Are Sunset Whale Watch tours worth the money? We suggest whale watching during the morning time vice the evening.